The RL-10 LED Bi-Color Ring Light Kit has just arrived at LeZot.
From the bulb-studded vanities of Hollywood starlets, to the ring lights of today's influencers, there's a clear tradition of using all-enveloping light for beautiful visuals--and thankfully, you don't need to be a celebrity to take part in it. VidPro offers a 10" LED ring light that has just arrived on the LeZot Camera sales floor, and you won't want to miss out on it because good lighting is the easiest way to improve your shots/videos.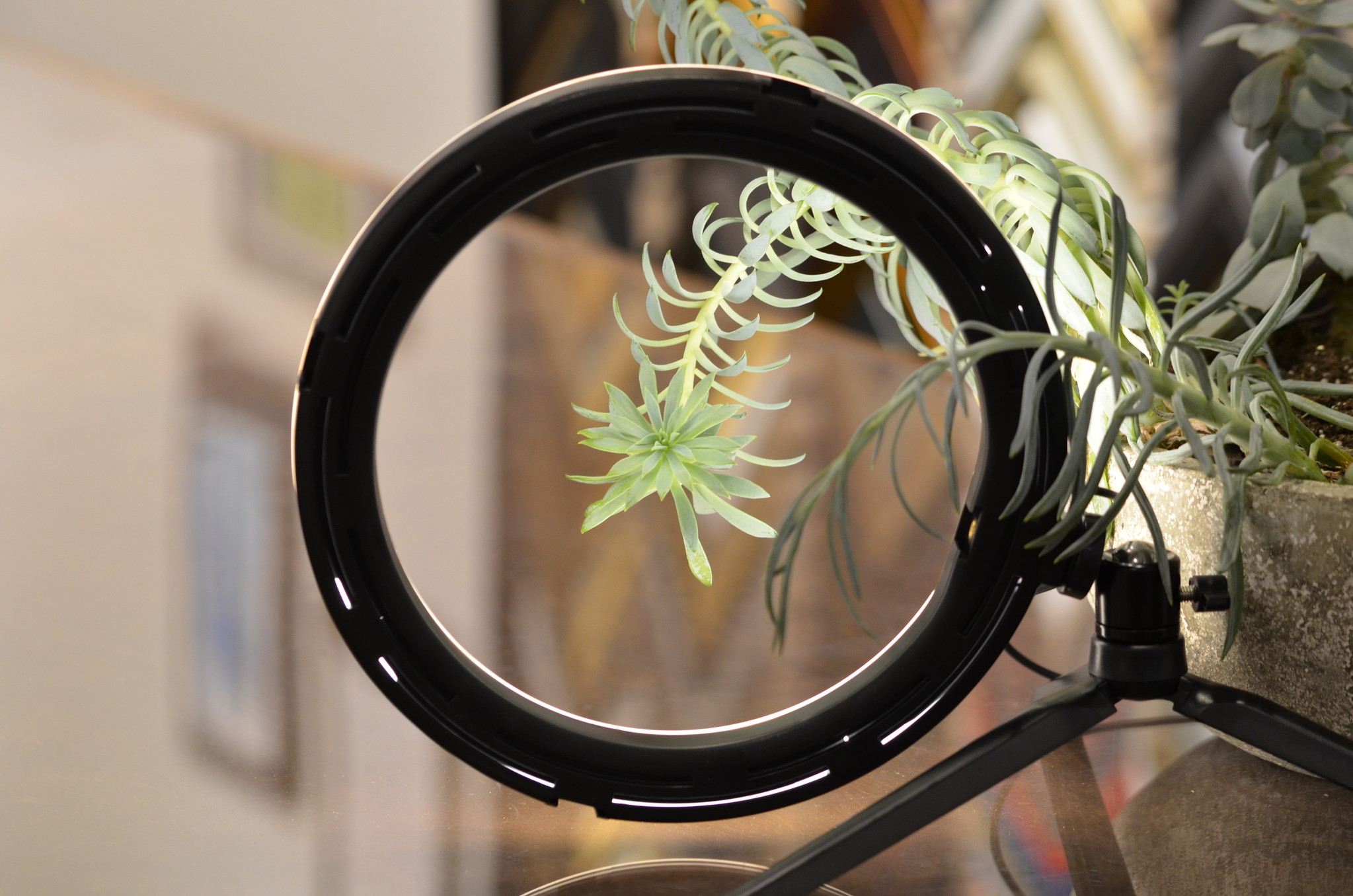 The RL-10 is a small, convenient, accessible ring light for when you want to keep your setup small yet well-lit. It comes with the ring plus attached power cord, a tripod base, and a ball head mount. Both the ball head and the tripod can be attached to the ring at the same time. A remote on the 72" cord lets you cycle between ten brightness levels and three light temperatures (2800K warm, 4500K neutral, 6500K cool).
All pieces of the kit feature 1/4-20 UNC thread screws for mounting. There are three slots on the outside of the ring light for attaching gear via cold shoe, and one slot and screw hole for mounting a camera in the center of the light. The kit does not come with an adapter block for plugging into wall sockets, nor any cold shoes. The only downside of the light is its simple tripod: there is no way to lock the legs in a certain position, so they will always fully extend outwards, bringing the camera low. The ring will have to be at the same level as whatever you want to light, or mounted on a better tripod.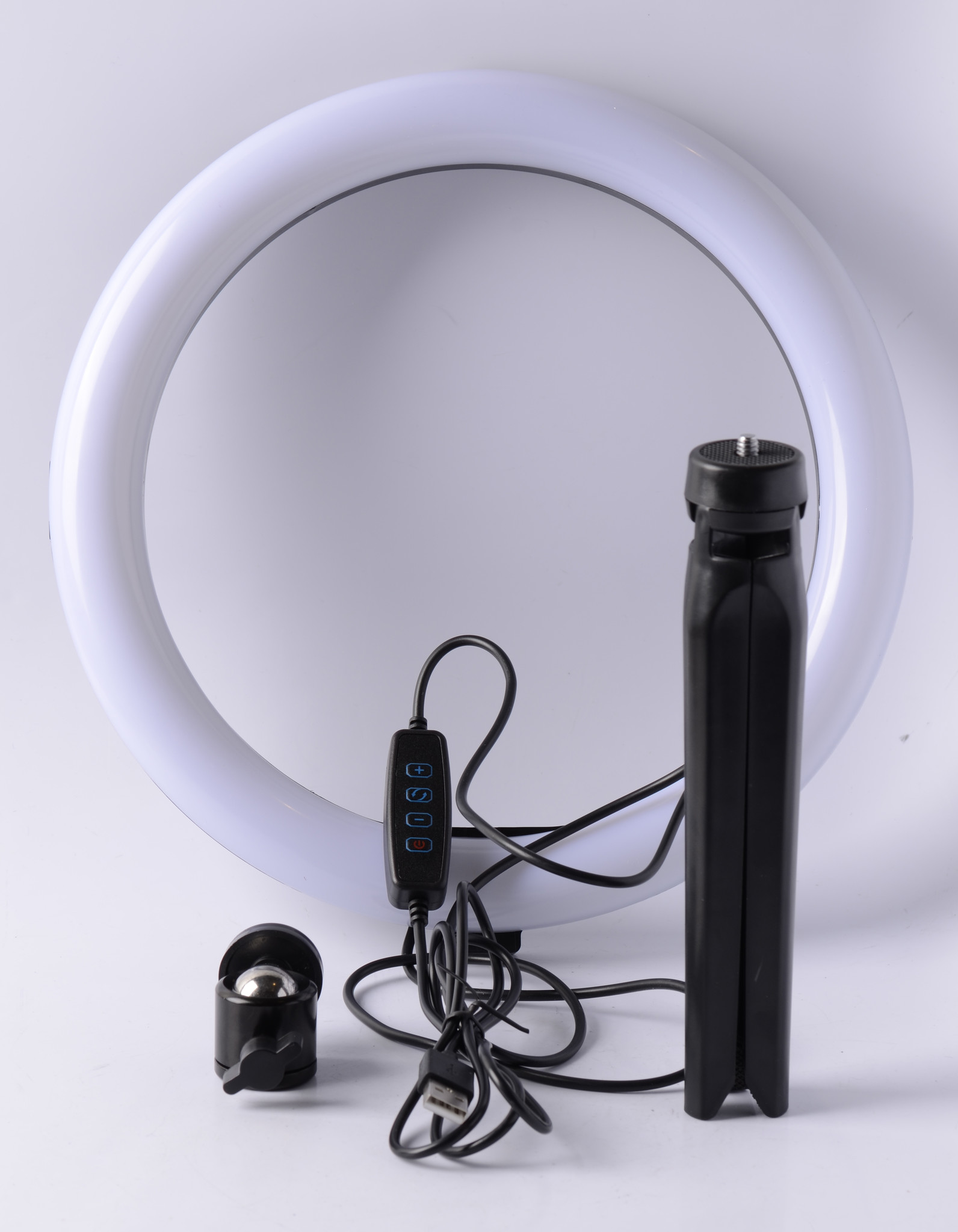 VidPro describes the light as "Perfect for portrait photography, fashion modelling, makeup artists, vloggers and influencers. Balanced and evenly diffused lighting brings out detail and eliminates harsh shadows. … Also great for close-up macro shots, product and food photography and detailed table-top work."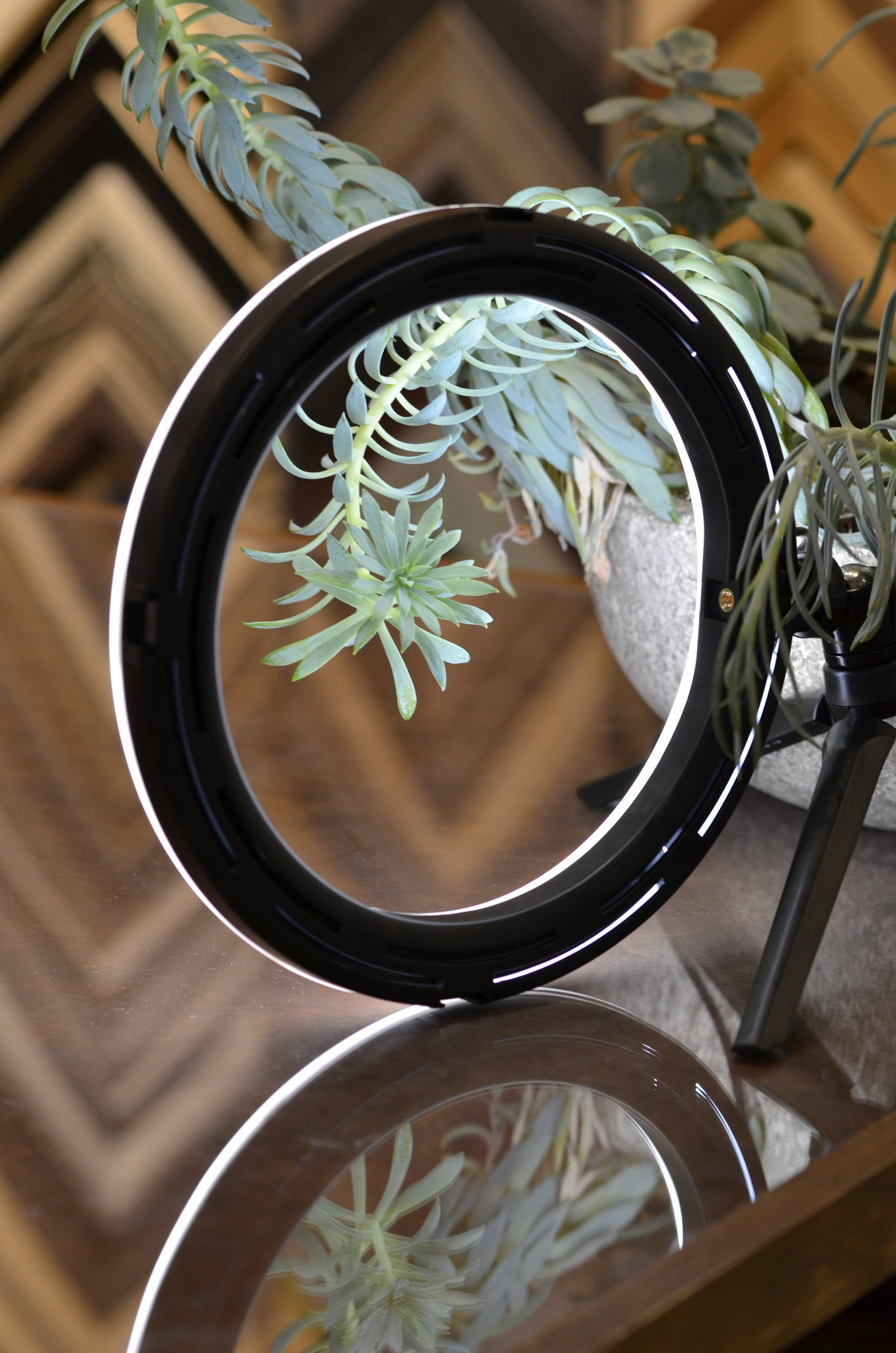 If you want to improve the production value of your work without spending a ton of money on gear, or sacrificing a lot of space, this ring light is for you. Check out the item listing on the LeZot website to see pricing and availability!