Camera gear is delicate equipment, and how you carry it around really matters. Can you throw your camera into your everyday backpack, or do you need a dedicated gear bag, or something in between?
There's a lot to consider when you're a photographer on the move and half of it isn't even related to the pictures you take. For instance, there are a lot of practical questions about the gear you're using. How much of it do you want to carry around on the daily? How can you keep it accessible enough to take the shot when a moment presents itself, but secure enough that it won't get damaged? There are plenty of factors to consider, so let's break it down into basic questions.
Will your gear be safe in an everyday backpack or purse?
On the whole, there's nothing guaranteeing the safety of your camera in a basic bag. It may not actively damage your camera, and it may be a much better option than having exposed gear slung around your neck the whole day, but it's not a perfect option. If your bag is clean and roomy enough to hold your gear without it being crushed at the bottom with a leaking water bottle or crumby snacks, you'll be alright. Just treat your bag gently, and keep your lenses on your cameras so that they don't wear against each other. It's also not a bad idea to keep your gear in its own compartment if possible.
What if you want your gear to be extra safe, but you don't want to spring for a dedicated bag?
If you're ready to invest a little in your camera's bag-safety, but not too much, there are a good number of options for you. For lenses, lens pouches come in various sizes to fit whatever focal length you need.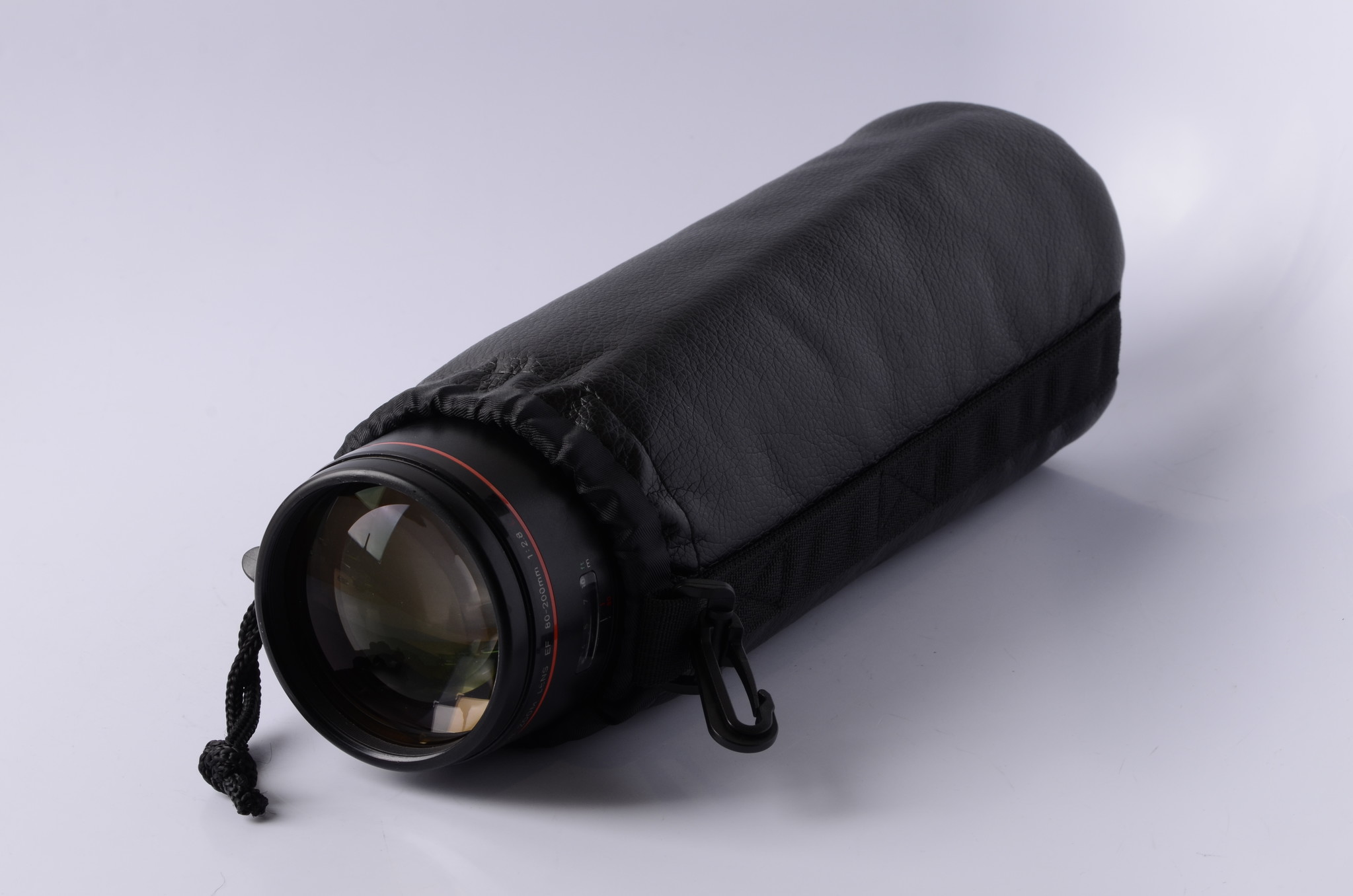 If you have a one favorite body and (shorter) lens combo, you might prefer a camera wrap that'll fit both inside.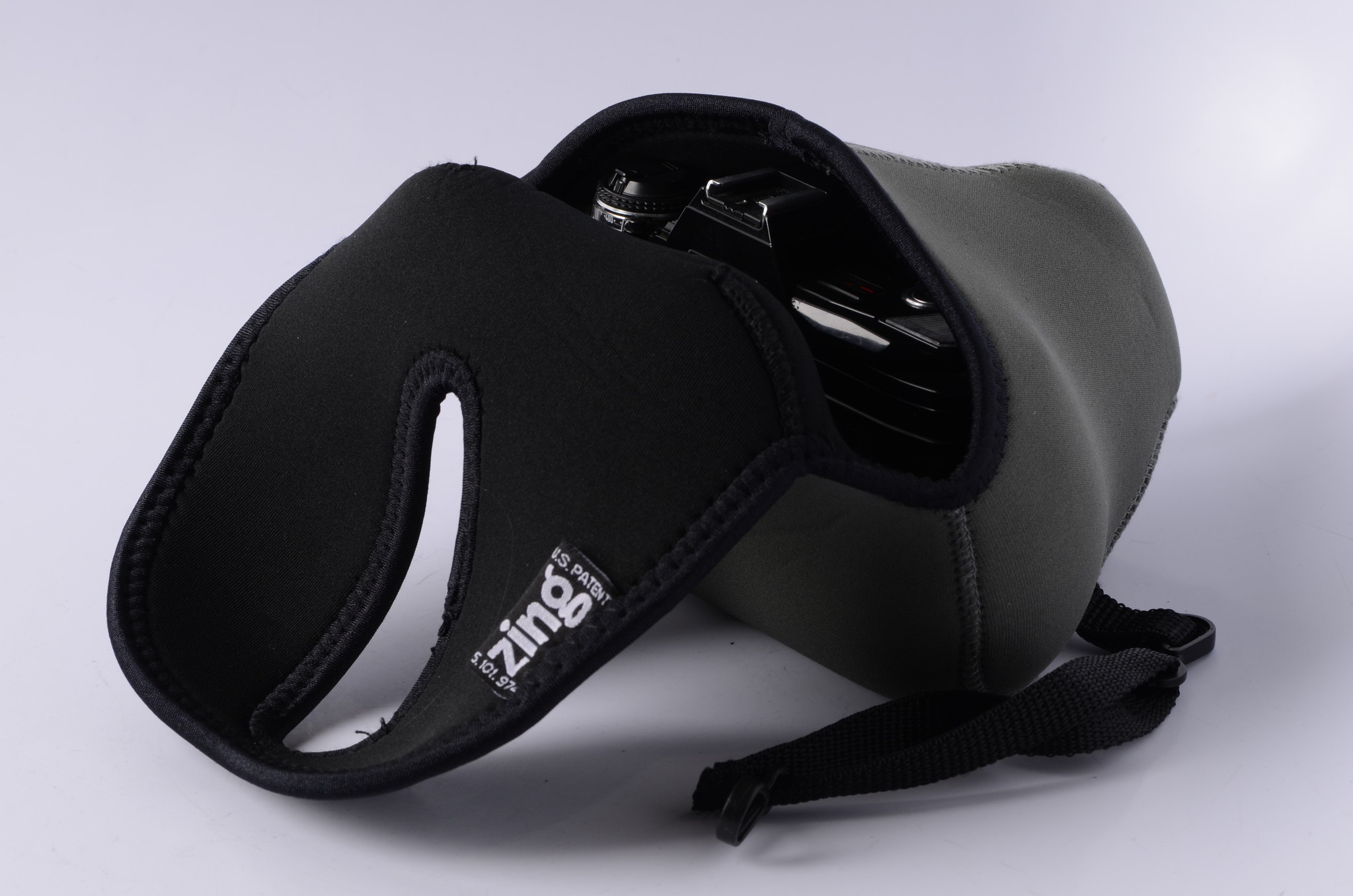 If you've got a small point-and-shoot, a GoPro, or something else in that size range, a shockproof case could suit your needs.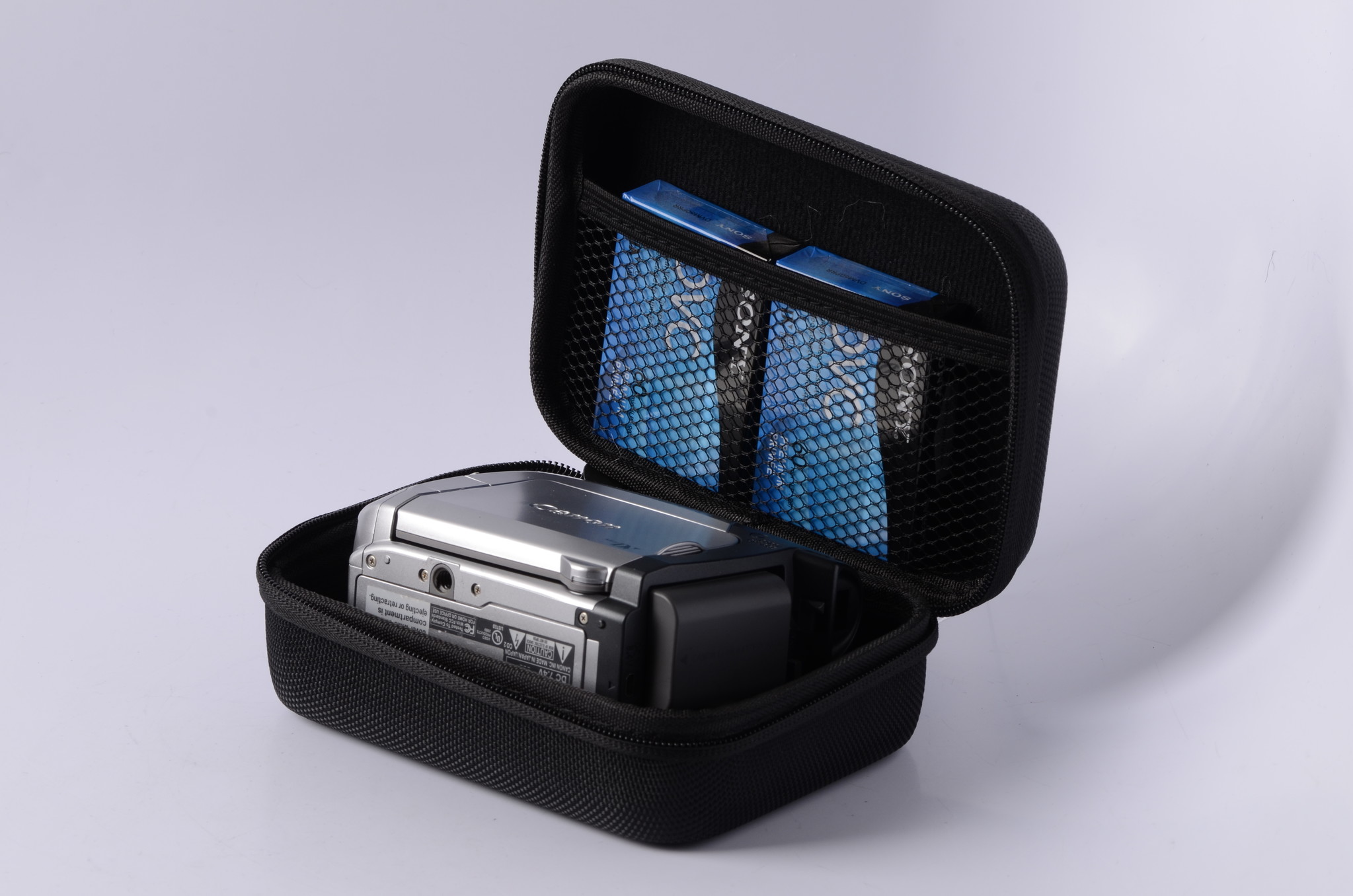 These layers of protection are a good cautionary investment that'll help you avoid costly repairs.
At what point do you really need a dedicated camera bag?
There are three main things that tip the scale towards getting a bag exclusively for camera gear: the amount of gear you have, the value of your equipment, and how far you regularly travel with your tools in tow.
If you have a big collection of equipment that you want to have handy but you don't want to waste precious time sorting through everything, a big bag with plenty of sectioned compartments could be just the ticket. Certainly much more efficient than filling a backpack to the brim with a dozen individually-pouched lenses.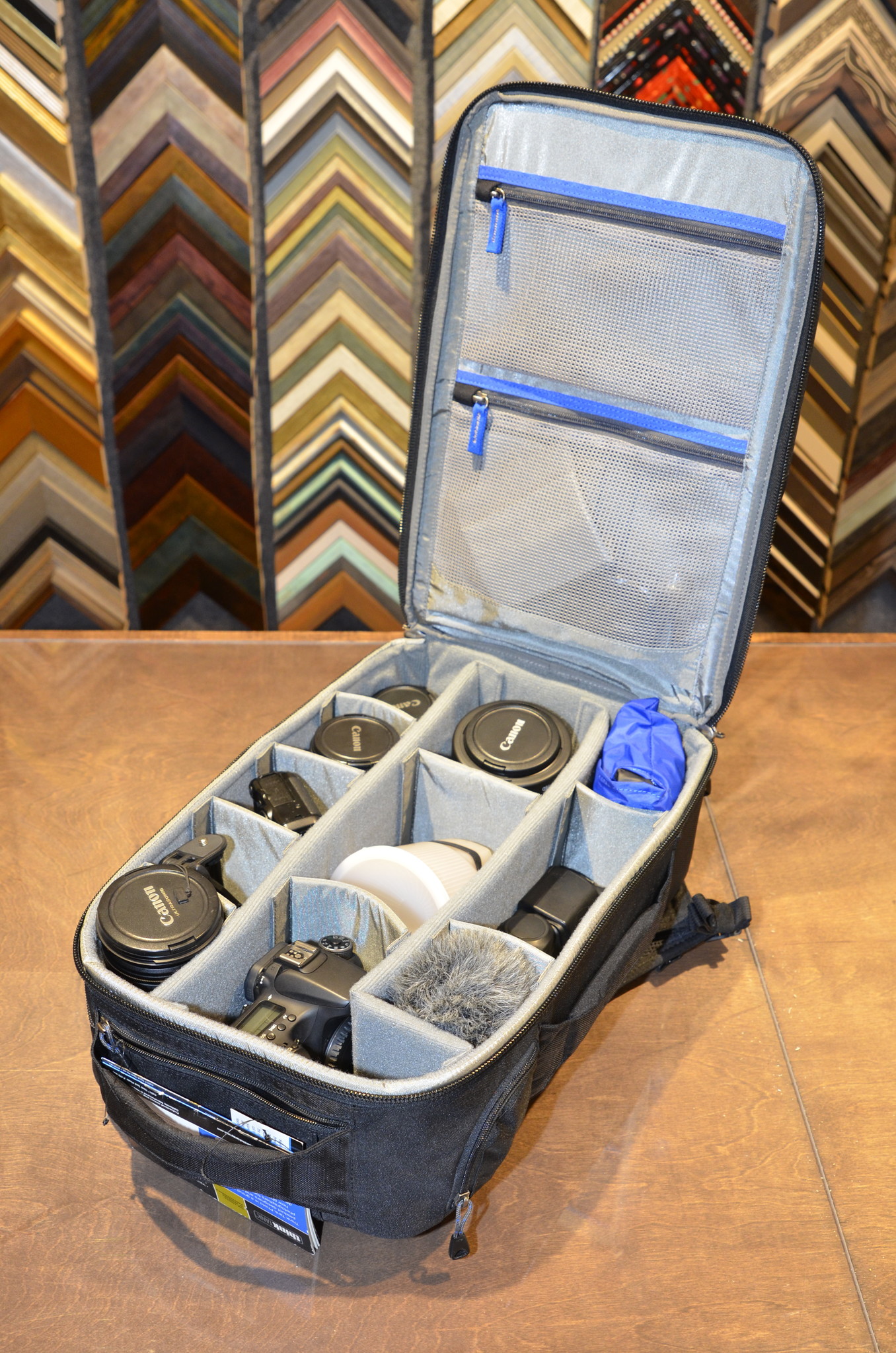 When your equipment is particularly valuable, keeping it away from everything that could damage it or wear it down is a good idea. This will both preserve the value of your gear by keeping it in good condition as well as prevent an awfully expensive repair (the more expensive or rare the gear, the more it usually costs to fix).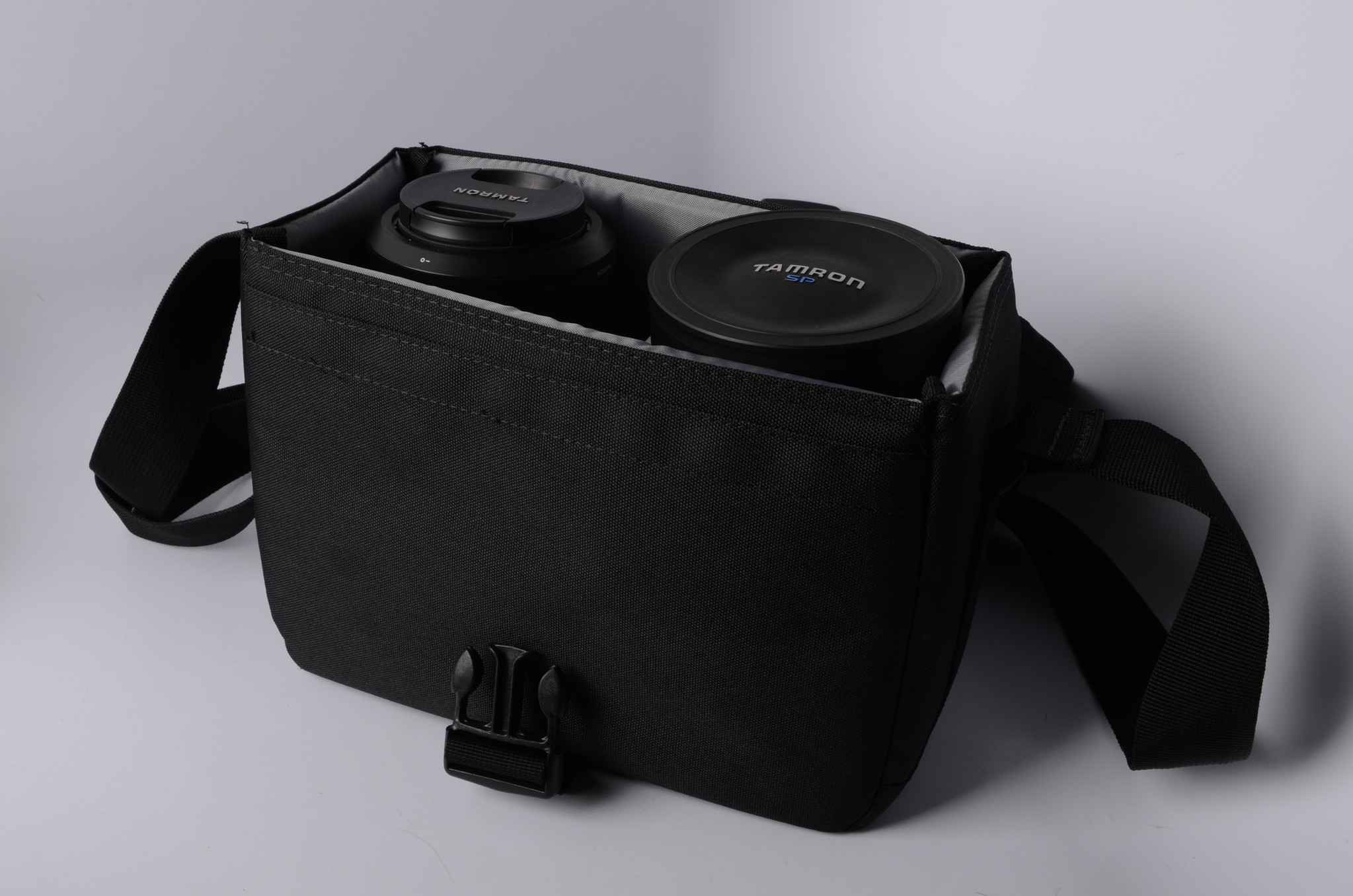 Finally, if you're lugging gear across the globe, you'll want to invest in a really good bag for your gear's safety and your sanity. Carry-on sizing is a must: one shudders to think of what would happen to gear in checked baggage. There are under-the-seat backpacks as well as overhead bin capital-B Backpacking bags and roller bags available. If you're staying metropolitan you'll be okay with a rolling suitcase, but if your photographic adventures take you beyond the paved sidewalk then opt for a backpack.
The key to finding a perfect baggage solution is figuring out how you work as a photographer, and learning what you need from the stuff you put your stuff in. Take some time to unpack (pun intended) your habits, your preferences, and your relationship with your gear. Once you understand your needs, you'll be ready to go out and hunt for the perfect bag or get busy with the one you already use!
Remember, you don't have to figure it out on your own. Just stop by and we'll be happy to help.