All gear is pre-owned unless stated otherwise.
Login
Log in if you have an account
Register
Having an account with us will allow you to check out faster in the future, store multiple addresses, view and track your orders in your account, and more.
Create an account
Repair page
Mailing in your gear for service? Print this form to speed up the process.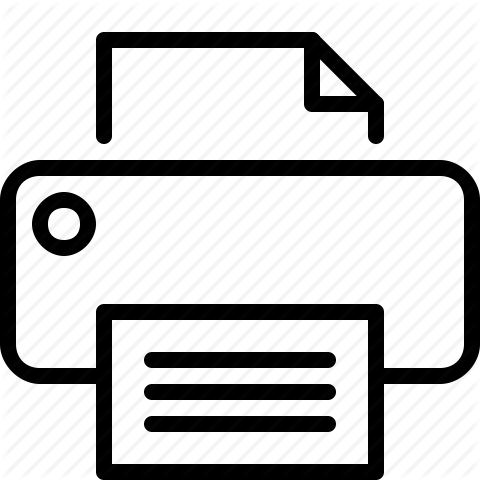 Our Promise
Our team of technicians will inspect, diagnose, and service your camera in a professional and timely fashion. We will do our best to keep the cost of the repair down but never sacrifice the quality of our work.  We are available 6 days a week to discuss your service and to keep you up to date on the progress of your repair. Our technicians source repair parts from manufacturers such as Canon, Nikon, Fujifilm, and Sony. If your equipment cannot be repaired economically, we will contact you and discuss all options.
If you have any questions regarding our camera repair services, please call 802-652-2400, email [email protected], or stop by our shop in Burlington, VT at 180 Main Street, right around the corner from the Church Street Marketplace.
Digital Camera Services: 
We are very familiar with all current and older model digital cameras. We also understand that sometimes, you love your camera and do not want to just throw it out and get a new model.  That is why we will happily look at your camera, evaluate it, and let you know the cost to tune it up and get it clicking again.
Film Camera Services: 
LeZot Camera is known for our commitment to film cameras and film photography.  This is why for over 40 years, people have trusted LeZot to service their film cameras.  In the last few years we have streamlined our service and brought the most talented technicians onto our repair team to ensure higher satisfaction, decreased "re-do" repairs, and better pricing.
Kodak Carousel and Ektagraphic Projector Repair
Manual Focus 35mm Film SLR Camera Repair
Fixed Lens Rangefinder Camera Repair 
Twin Lens Reflex Camera Repair 
Lens Services:
We can service all makes of lenses for both film and digital systems. We handle all issues that occur to lenses including maintenance cleanings to major impact damage. If your lens is not performing the way it should, allow us to check it out and get you an estimate to get it RCLA'd (Repaired, Cleaned, Lubed, & Adjusted). We give an estimate for all lens repairs as the problems are not as consistent as film camera issues.
How It Works
If you are in the Burlington, VT area, just bring your camera in to our shop at 180 Main Street.
All repairs are subject to a $20 bench fee. We then take in your camera to be inspected by a technician and provide you with an estimate of the total repair cost. If you go forward with the repair, the $20 goes towards the cost. If you deny the repair, the $20 is kept to cover the cost of the diagnosis by our technicians.
If you can't make it to Burlington, simply print out our service form, fill it out, pack up your gear, and mail it to us. Once we receive your gear, we will contact you with an estimate. Once your camera is serviced, we will pack it up and send it right back to you.
We offer professional, satisfaction-guaranteed sensor cleanings completed in-house.
Full Frame Sensor Cleaning, Camera Spa, and Firmware update $87.00
APS-C/MFT  Sensor Cleaning, Camera Spa, and Firmware update $45.00
If you aren't sure that you need your sensor cleaned, just bring your camera into our shop at 180 Main Street in Burlington Vermont and we will be happy to show you what your camera's sensor looks like under a scope. We also offer fast and affordable professional camera repair and lens repair. 
Full Frame – 36 x 24mm
The largest sensor size found in 35mm DSLRs. It shares its dimensions with a frame of 35mm negative film, and so applies no crop factor to lenses. It used to be the reserve of very high-end cameras, for professionals only, but the technology is getting more affordable. It also used to be true that full-frame sensors could only be found in very large cameras, but some manufacturers have found ways to shrink camera sizes while keeping a large sensor.
 Cameras: Canon EOS 1DX Mark II, Canon EOS 5D Mark III, Canon EOS 5DS/R, Canon EOS 6D, Nikon D5, Nikon D810, Nikon D750, Nikon D610, Sony A7 II, Sony A7S II, Sony A7R II, Sony RX1R II
APS-C – 23.6 x 15.8mm (varies)
The most common sensor size in consumer and semi-professional DSLRs, the APS-C sensor applies a crop factor between 1.5x to 1.7x to mounted lenses. It's also found in Sony compact system cameras, and even some compact cameras.
 Cameras: Nikon D500, Nikon D7200, Nikon D5500, Nikon D5300, Canon EOS 7D Mark II, Canon EOS 80D, Canon EOS 760D, Sony A6300, Fuji X100T, Fuji X70
Four Thirds – 17.3 x 13mm
As used in both Four Thirds DSLRs and Micro Four Thirds models, these are roughly a quarter of the size of a full-frame sensor. Their size results in a 2x crop factor, doubling the effective focal length of a mounted lens.
 Cameras: Olympus PEN F, Olympus OM-D E-M1, Panasonic GX8, Panasonic GH4
Thanks for the sensor information WhatDigitalCamera 
Our prices are $45 for a sub full frame camera sensor clean and $87 for a full frame camera sensor.  Our service includes firmware upgrades when available and an external cleaning of the camera and lens (Camera Spa). Our staff technician was professionally trained by a Master Technician and has been cleaning sensors for years. His attention to detail has won over countless professional photographers as their go-to guy for a spotless sensor.  Please call 802-652-2400 or email to schedule your appointment for a sensor cleaning. Mail in service is available and will be completed and shipped back on the same day.
LeZot Camera is located in Burlington Vermont at 180 Main Street. We use Photographic Solutions cleaning supplies to clean the camera sensors and optics. Our technician cleans the camera externally and updates the camera to the current firmware.
We work on all cameras including Nikon, Canon, Sony, Olympus, Minolta, Pentax, Panasonic, Leica, and more right here in our Burlington, Vermont shop. We have factory-trained technicians on our team that have worked for Sony and Canon and continue their training. Please contact us if you have any questions regarding repairing your camera.